If you're considering being a podcaster, the microphone that you use is vital for the sound quality and finally affects the size of the audience, and the exposure and popularity of your channels. A specialized podcaster microphone can give you much more than a normal phone's internal mic. Let's see how to get the one that suits you most from the following parts!

1. Is it necessary to buy an external microphone for podcasting?
2. What qualities should a high-quality microphone for podcasting possess?
3. Podcast microphone best buy at Moman Store
4. How to choose the one among so many options for specific needs?
4.1 Polar pattern: cardioid vs omnidirectional
4.2 Connection: xlr vs usb
4.3 Work mode: dynamic vs condenser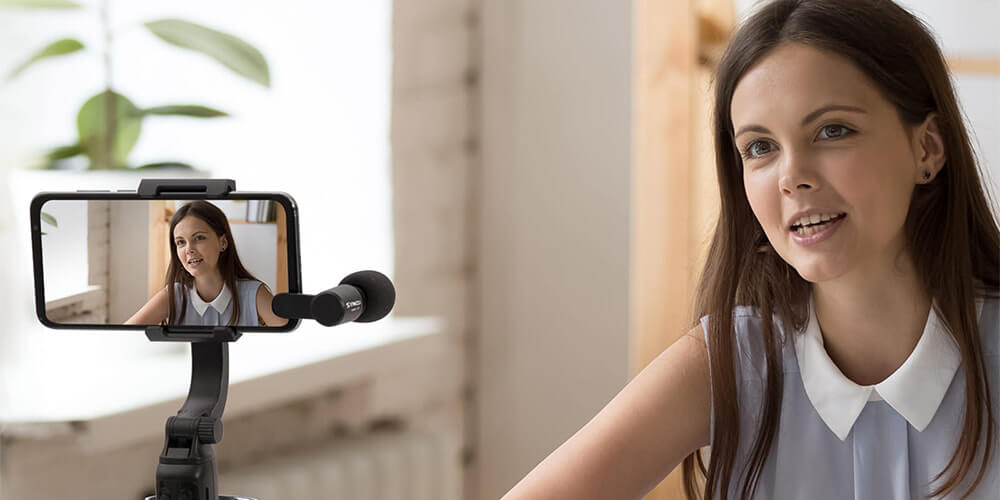 Is it necessary to buy an external microphone for podcasting?
When it comes to audio recording, a lot of podcasters and online video creators are using their smartphones for lots of reasons, including whether it is affordable, portable, and convenient to use. Although some might claim that the outcome will degrade, no doubt adding one can enhance the broadcast effect.

If there is no external podcast mic, the mobile phone audio could be troublesome, echoes all around, and be susceptible to distracting background noise like wind blow if recorded in a large place. Users can tell the difference immediately when using a mic for audio recording, or video shooting, as well as for calls and meetings.

Even while it may seem apparent, it is still important to consider: What does investing in a podcast microphone bring us? No matter how you record, it is unquestionably much more skillful than talking on a tiny headset mic. For all that, it is what records the human voice and converts its acoustic vibrations into bits and bytes of digital form.
What qualities should a high quality microphone for podcasting possess?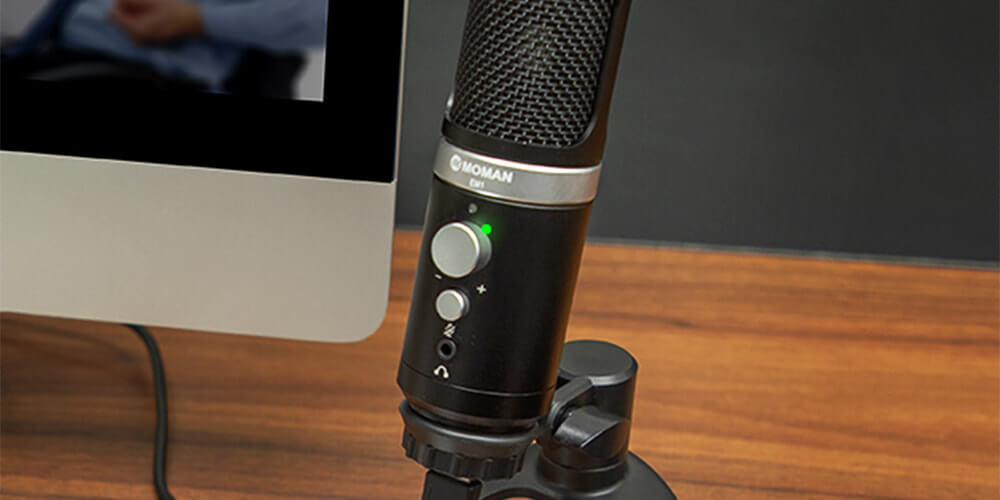 The initial point of contact between the podcaster and the audience is the audio device. But what distinguishes one mic from another as being a better option? Three main features build the best budget podcast microphone.
Proper range of frequency response
The working principle of microphones is turning sound into an electrical signal, then allowing it to be amplified, recorded, or transferred. The range of frequencies that are picked up from low to high, is referred to as its frequency response. The lowest and highest hertz-measured frequencies within this range are referred to as this range. The regular range is roughly 80 Hz to 15 kHz, which would enable the mic to output all of the frequencies that we can hear at once and generate true natural sound from the source.
Excellent noise suppression
Many podcasters can't guarantee that they can record without noise, even in the studio, it's hard to get a completely quiet environment. After all, there might be self-noise from cameras, LED lights, mixer or air conditioner, etc., not to mention outdoor podcasting. At this point, the built-in noise suppression design is particularly important.

Generally speaking, some noise-canceling podcast microphones would optionally feature a low-cut filter that improves recording outcome by filtering out the majority of low-frequency noises caused by airflow, vibration, electrical current, and others. Or, If the mic itself doesn't good enough for noise reduction, a sound shield can be a competent helper that effectively prevents unnecessary vibration and lowers movement noise.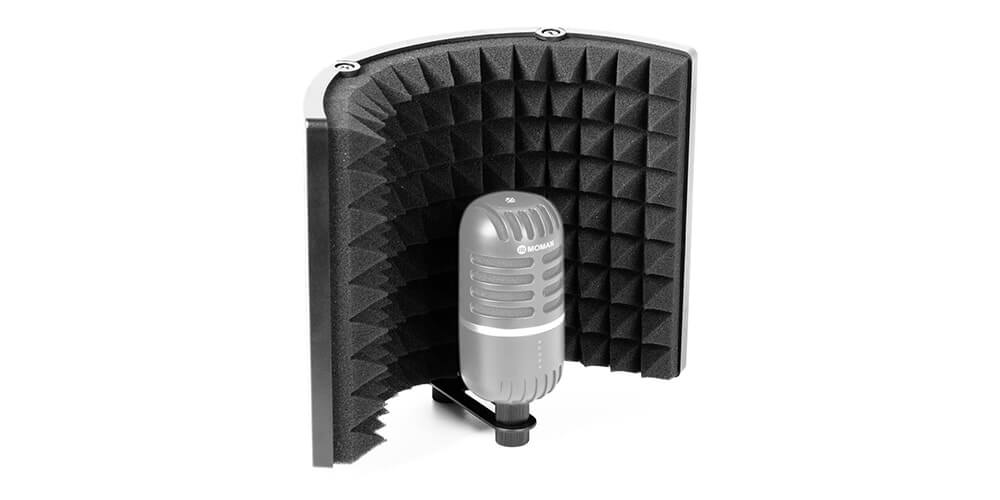 Wide applications and easy setup
Some podcasters only want to purchase a microphone for phone podcast, who is used to on-the-go broadcast or travel broadcast with portable and simple equipment that can be held in one hand. While some work in their home studio with expert recording devices like high-class computers and mixers. Or maybe it's both. A qualified product is preferably able to work with smartphones, camcorders, digital cameras, recorders, and so on, in case to deal with various podcasting situations
Podcaster microphone best buy at Moman Store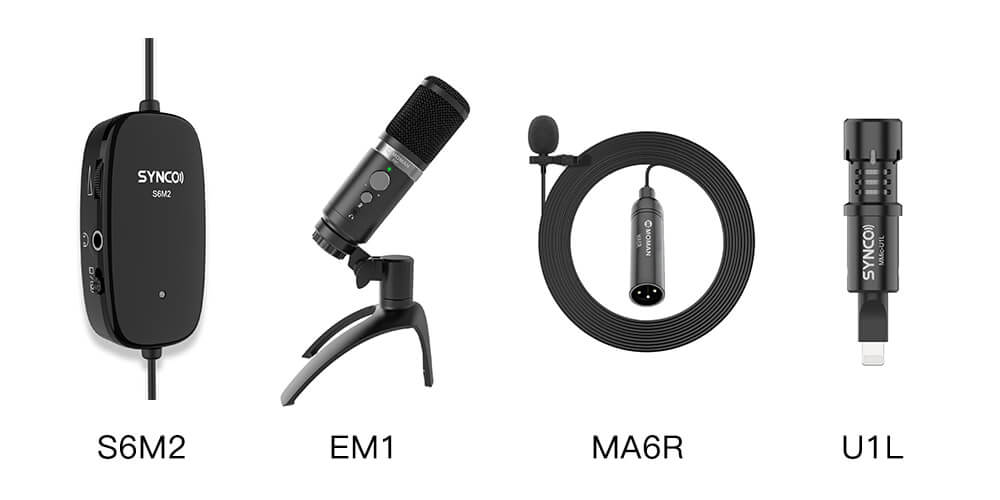 Brand
Product
Plug
Polar Pattern
Transducer
Price
SYNCO
S6M2
3.5mm TRRS
Omnidirectional
Condenser
$23.90
Moman
EM1
USB
Cardioid
 Electret Condenser

$25.99

Regular price

$45.99

Moman
MA6R
XLR
Omnidirectional
Condenser
$29.99
SYNCO
U1L
USB
Cardioid
Condenser
$45.00

Here are several microphones for podcasting to recommend to you! In order of price from lowest to highest, you can see that they have different plug-in modes, including plug & play design of the USB port and headset port of 3.5mm, or an XLR output connector. Polar Pattern also ranges from omnidirectional to cardioid. So What do these specification categories differ and when do they apply? Here are three sets of comparisons to show you their differences!
How to choose the one among so many options for specific needs?
Connection: XLR vs USB microphone for podcast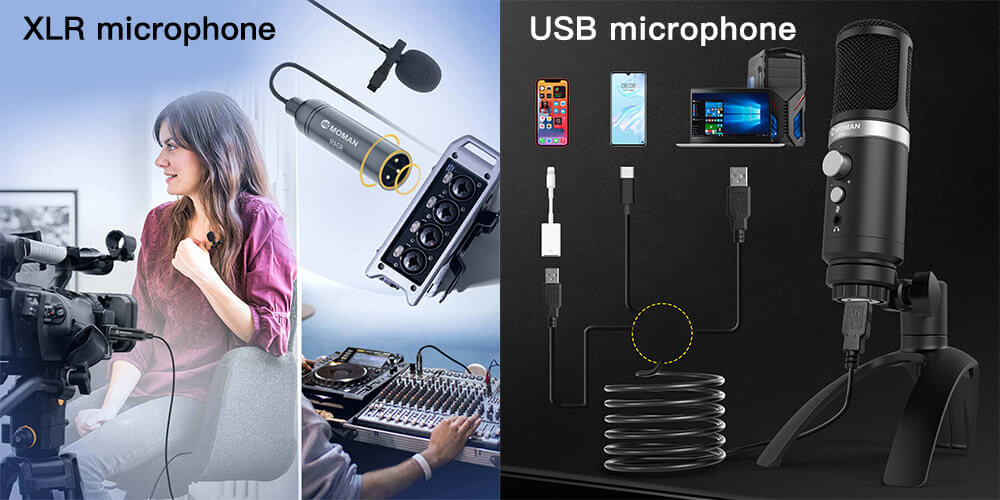 Simply said, XLR and USB refer to the kind of ports and slots that can plug into. Although XLR microphones are thought to be more professional, many USB ones nowadays are competitive with them. if you purchase an XLR, it comes with the demands of a USB audio interface, mixer, or podcast recorder. While USB is ready to be used, just a plug-in. Industry standard or flexible setup, it all depends on you.

The XLR connection is supported by the majority of audio equipment, making it the standard in the audio field. If you want to upgrade your podcast setup, keep this in mind. Premium audio works with XLR types, although they are not cheap and need a phantom power supply to operate. But not all of them cost highly, SYNCO lavalier microphone MA6R offers extraordinary sound output to obtain an ideal audio pick-up impact for large-scale formal podcast occasions.

USB ones may not be as high-quality as XLR ones, despite that, they are typically more portable and far less expensive. USB ports are everywhere. Therefore, there is a considerable probability that whatever you're using to record your podcast includes an integrated USB connector. Moman desktop podcast microphone EM1 can directly attach to your computer or phone through the connecting cable of Type-C to USB or Type-C to Type-C, being ideal for not only just podcasting, but also gaming, live streaming, and zoom meeting. And now it has a discount up to 43% at Moman Online Store!

Although the XLR mics need additional hardware to connect to the computer, such as an audio interface or mixer, they provide a variety that USB mics can't match. Audio interfaces, which are extensively utilized in proficient recording studios, will provide your recording setup with more audio routing and processing options.
Polar pattern: Difference between cardioid and omnidirectional microphone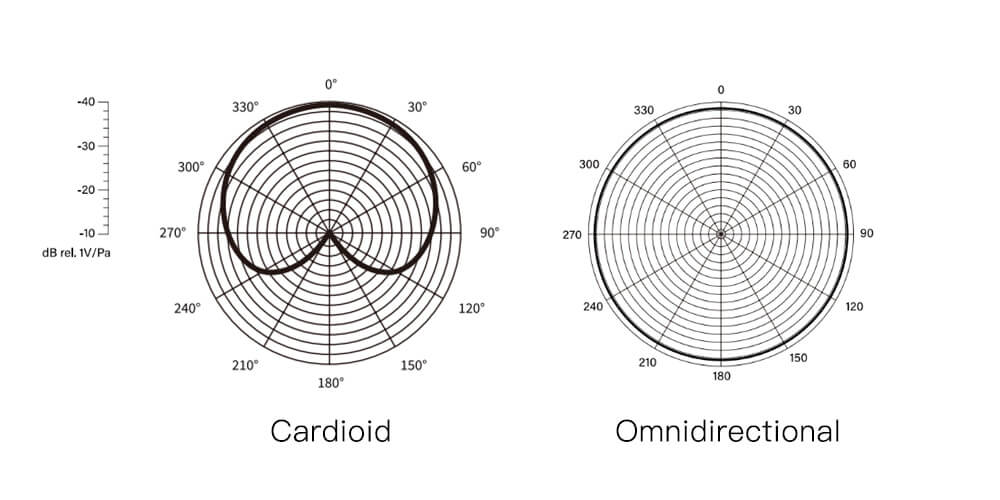 An omnidirectional microphone gathers sound from all aspects of the mic equally, whereas a cardioid or hyper cardioid type only catches sound from one particular area.

A lot of people might assert that cardioid pattern is somehow superior. This is primarily because it concentrates on sounds that are directly in front of the mic, so sounds coming from the sides or back will be muffled. This lets you concentrate on the sound you want, like the speaker's voice, while attempting to reduce the sound you don't want, like the noise of an air conditioner. For instance, SYNCO U1L can straight connect to an iPhone for quick phone podcasting or video recording. It can capture the voice of the speaker sitting in front of the phone directly, like an arrow finding the right direction, straight into the target.
However, this does not mean that we recommend placing orders of the cardioid type without considering diverse concrete circumstances. The two just apply under different conditions. SYNCO clip-on microphone S6M2 belongs to the omnidirectional pattern kind, but when it's clipped on the speaker's collar, it mainly picks up the detailed and clean human voice with low self-noise.

An omnidirectional type is a better option for your studio if you need to capture sounds evenly from all directions. Additionally, when properly positioned, it is perfect for recording a group of people or musical instruments and can be used for group podcasts. The group can be gathered around a single microphone because it will evenly record everyone's singing or playing. And it's unlikely that you'll be able to discern how close or far away a performer is from the front of the mic. As a result, there would be no need to switch the sound source from the back to the front.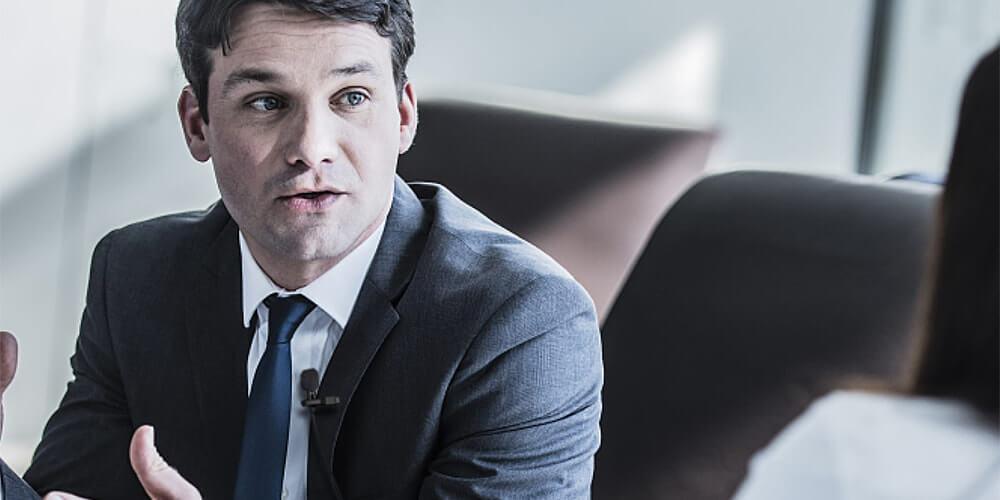 Transducer: All you need to know about dynamic and condenser
Moman Store currently only produces and sells condenser microphones, and the production plan of dynamic type may be carried out in the future. The biggest distinction between the two is that they function in different ways.
The voice coil, magnet, and diaphragm of the dynamic podcasting microphone collect up sound waves and transform them into electrical signals. Condenser mics employ an electrically charged diaphragm, which vibrates by producing an electrical signal proportionate to the sound. The fact that the former captures less sound than the latter can sometimes be favorable, due to it has a trade-off for higher sensitivity. And that means you run the danger of recording background noise in addition to all that extra subtlety. Dynamic can record at much higher volumes and are less sensitive to sound, practically speaking. They are also more physically resilient.

Dynamic mics roll off some higher frequencies as a result of their reduced sensitivity, creating a warmer sound that is similar to the typical broadcast or radio sound. In vocal recordings, condenser mics capture more subtlety than dynamic microphones, which can result in a richer, and more authentic voice.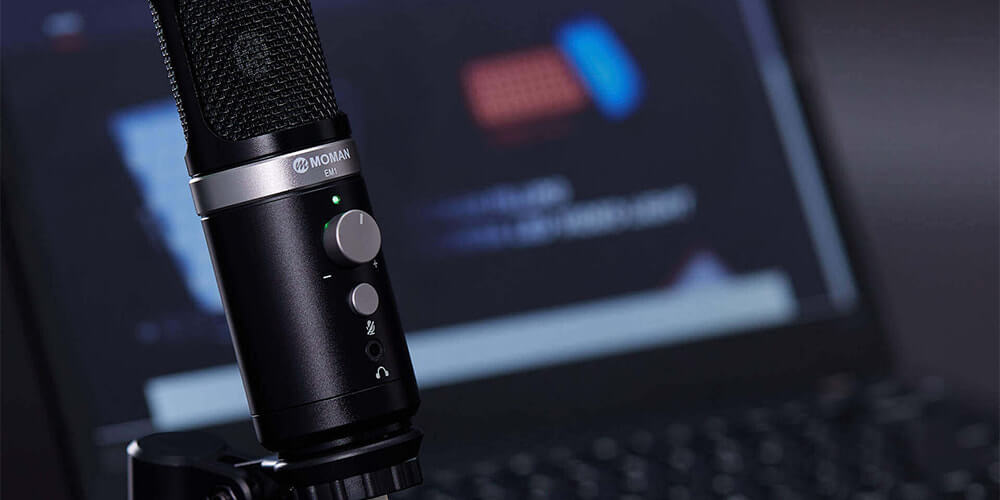 Conclusion
In a word, different types have their advantages, disadvantages, and areas of expertise. We hope you can have a further understanding of the them through this article, and find the best podcaster microphone for yourself. If there are any suggestions or doubts, feel free to leave them in the comments!